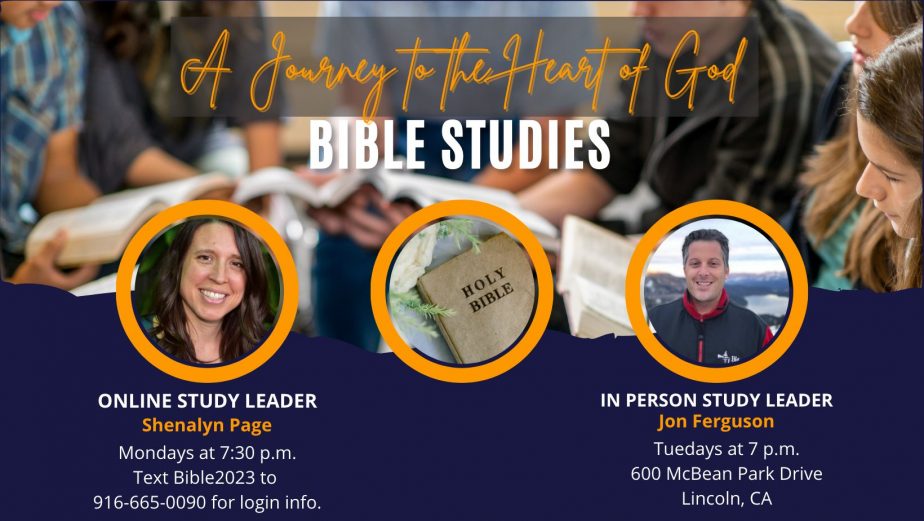 This Week (March 20-21, 2023)
We'll be learning the truth behind the oldest lie there is and why it is important that you know know the truth today! We'll discover:
Who ghosts really are...
What death actually is...
How death can be a good thing...
JOIN US! MONDAY AT 7:30 ONLINE OR TUESDAY AT 7 AT THE CHURCH.
Have you ever wondered ... 
If God is really good, why does He allow suffering in this world?
If God cares about my life, why am I struggling to make ends meet every month?
Why would a loving God burn people in hell forever? (The real answer might surprise you!)
How come I'm always so busy? Is this really the way God wants me to live?
What does the Bible have to do with my daily life?
Why are things so crazy in our world today? Is there hope? 
If you've ever pondered any of these questions, it's time to open the Bible for yourself and discover who God really is. 
But...
What if you're not sure if you believe in God?
What if you've never cracked open a Bible in your life? 
What if you're scared to investigate God?
Or maybe you already believe in God and have studied the Bible quite a bit? 
Don't worry, friend! If you are curious to learn more about God, or simply want to grow in your faith, then join us. We promise you won't be obligated to anything. We know that each person's spiritual journey is unique and beautiful. We are just here to come alongside you in your journey and help you grow and learn. Our desire is to share the peace and joy we have found in our friendship with Jesus. We are convinced that there are good answers to the trouble in our world today. We'd like to share those answers with you so you can have peace too.
Journey to the Heart of God in 2023
We will be using the TruthLink study guides which examine the major teachings of the Bible and show  how each one reveals a God of love. We will discover why God gave us free will and how following Him will improve everything in our lives. We'll also learn what He is doing in the world right now and what we can expect in the future. Yes, the world is a scary place right now, but God has good plans, friend! 
Three Ways to Study
In-Person Group Study: This study will take place at the Lincoln Amazing Grace Seventh-day Adventist Church on Tuesday evenings at 7 p.m. Jon Ferguson will be leading this study.

Online Group Study: This study will be held on Zoom at 7:30 p.m. on Monday evenings.  Join by video or phone call. Shenalyn Page will be leading.

On Your Own: Prefer to study on your own? Go for it. You can sign up at www.truthlink.org.
Ready to Begin Your Journey Toward God?
There has never been a better time than now to study the Bible and learn of God. 
Fill out the form on the right to register for the in-person and online group studies. 
Why Register?
Two reasons: 
We want to ensure we have enough Bibles and Bible studies for everyone coming.
We will be sending out a zoom link for the online studies each week to those who are registered. This is the only way that you will have access to the online studies. 
We're looking forward to studying the Bible with you!!