Home
Published: January 3, 2018 Updated: January 3, 2018
Welcome to the Lincoln Amazing Grace Seventh-Day Adventist Church!
It is no accident that you are here today. God is writing an amazing story of love in your life and being here, right now, is part of His plan for you.
Today He's brought you to a family – a little part of God's great world-wide family. 
Like every family we have our ups and downs, but God is transforming us into a loving, caring, praying family. We're not perfect, but we know the One who is, and we trust Him to keep working in us. 
We are confident of this, that "He who began a good work in you will complete it until the day of Jesus Christ." Philippians 1:6. And that He "is able to keep you from stumbling, and to present you faultless before the presence of His glory with exceeding joy." Jude 24. 
We'd love to hear your story. And have you join our family. 
Come visit us on Sabbath morning. Or Wednesday evenings. You'll be welcomed with open arms. 
Sabbath Services
9:15 Family Sabbath School
11:00 Divine Worship
Midweek Prayer & Great Controversy Study
Wednesday, 7 p.m.
Upcoming Events
Reboot Your Prayer Life - Start 2018 out with God during this 7 days of focus on improving your prayer life. Dec 30 - Jan 6, 2018.
30 Days to Natural Blood Pressure Control - Free seminar teaching how to naturally get your blood pressure to healthy levels. Begins January 8. Pre-register today!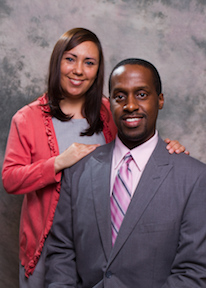 Welcome to the Lincoln Amazing Grace Seventh-day Adventist Church! I look forward to getting to know you and having you as part of our church family.