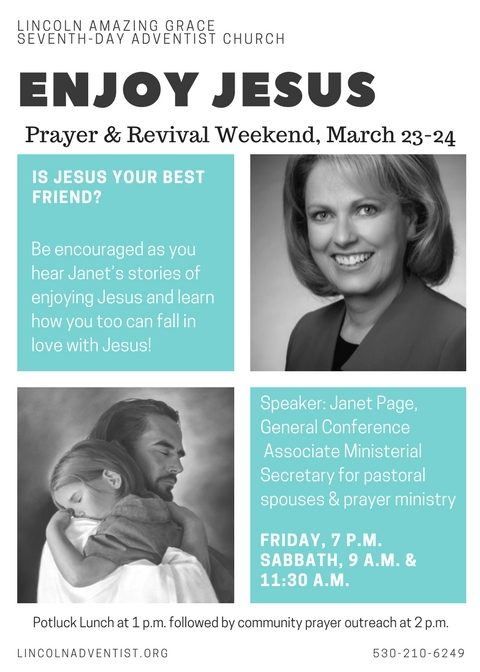 Enjoy Jesus! Join us for a special prayer and revival weekend with Janet Page, GC Associate Ministerial Secretary for pastoral spouses and prayer ministry. You will be encouraged as you hear Janet's stories of enjoying Jesus and learn how you too can fall in love with Jesus! 
Janet will be speaking on Friday, March 23 at 7 p.m. and Sabbath, March 24 at 11:30 a.m. at the Lincoln Amazing Grace Seventh-day Adventist Church at 600 McBean Park Drive.
At 9 a.m. on Sabbath we will be having a time for prayer and anointing for individuals that would like it.
Soup, salad and sandwich potluck at 1 p.m. for all who would like to stay.
At 2 p.m. we will be going out in the community to pray our neighbors in Lincoln. 
More info call: 530-210-6249